Dr. Mark generously donated all proceeds from his iconic hat sales to Big Brothers Big Sisters of North and West Niagara this year. Each $30 hat sale was matched with a $45 donation from Dr. Mark! There were a total of 183 hats sold and the agency received a remarkable $25,000 donation. Mark, we appreciate your ongoing support and dedication to Big Brothers Big Sisters of North and West Niagara.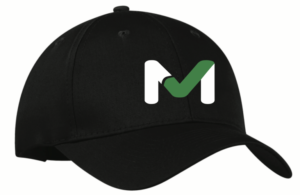 About Mark:
Mark Meldrum, Ph.D, is a Prep Provider for Levels I, II and III of the CFA® Program. Dr. Meldrum has taught at several higher education institutions in both Canada and the U.S. and has over 20 years of relevant market experience, having invested in/traded almost every asset class (currencies, commodities, equities, fixed-income and selected alternative investments) Dr. Meldrum has been trained in pedagogy and assessment, skills not taught in the CFA Program but are critical to have in a Professor.
Check out Mark's YouTube Channel here: https://www.youtube.com/c/MarkMeldrumPhD
and website here: https://www.markmeldrum.com/
Shout out to our Little Brother Ambassador Leo who helped us make this amazing thank you video.