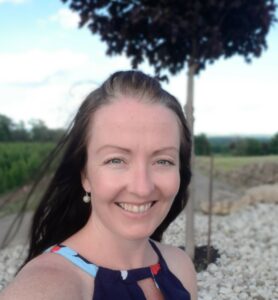 St. Catharines, ON – Big Brothers Big Sisters North and West Niagara (BBBSNWN) is pleased to announce
the hiring of Erin Graybiel as Executive Director.
Prior to joining BBBSNWN, Erin dedicated nearly 20 years to YMCA of Niagara in various roles. Most
recently, she oversaw the community out-reach, day camp, and child and youth programs.
"Throughout Erin's career, she has passionately dedicated her time and expertise to serving the children
and youth of Niagara," said Michelle Miller, Board President of BBBSNWN. "We are confident that Erin
will be the strong and dynamic leader required to position the Agency for continued growth and
success."
For almost 85 years, Big Brothers Big Sisters of North and West Niagara has been making a meaningful
difference in the lives of at-risk children and youth through mentoring programs. While COVID has had a
dramatic impact on the way that BBBSNWN traditionally delivers services, the agency has continued to
pivot and find unique and diverse ways to connect with its "littles" during a time they've desperately
needed support and guidance.
In 2021, BBBSNWN supported almost 300 children and youth throughout North and West Niagara
communities. But more than 200 kids are currently on the waitlist eagerly anticipating a mentor. As the
pandemic stretches on, once again forcing kids into online learning and social isolation, the waitlist
numbers are expected to continue to climb with increased demand for meaningful connection and
mentorship.
"I am elated to be joining Big Brothers Big Sisters of North and West Niagara, an agency that provides life
enhancing experiences to children, youth and their families. I am a true believer that children and youth
are our future and most vital asset," said Erin Graybiel. "I look forward to working with the Big Brothers
Big Sisters staff, volunteers, donors, and stakeholders to support young people in reaching their full
potential."
Erin officially joins Big Brothers Big Sisters North and West Niagara effective Monday, February 7th, 2022.