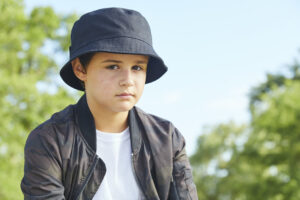 A reminder from one of our staff…
"Yesterday morning, I had my toughest family interview to date. Their story was the first thing I thought of when I got out of bed this morning, and I know it will stay with me. It leaves me thinking, How do I deal with it?
Well, that's what all of us do. From Fund Development to Service Delivery, we all contribute to getting help to these kids. A lot of people believe that we serve "Troubled Youth". The truth is that we serve great kids who have been through some terrible things. Big Brothers Big Sisters is, for many families, a refuge and a bastion of hope in a province that severely lacks mental health resources and funding. I truly believe that every kid could use a mentor, but we provide mentors to kids who need it, and it makes all the difference in the world for them.
So how am I going to cope with the things that I hear, the stories from these families? I'm going to match those kids; I'm going to get them the help they need; I'm going to help change their world.
Because that's what we do."
BBBSNWN Mentoring Coordinator